This open house was active from May 15-28, 2021. Information on this website may no longer be current. Email us for more information.
The culvert at Johnson Creek is being replaced with a larger box culvert.
Butner Road will be widened at the culvert to include bike lanes and sidewalks.
A marked crosswalk and Rectangular Rapid Flashing Beacon will be added near 126th Avenue.
Design Drawing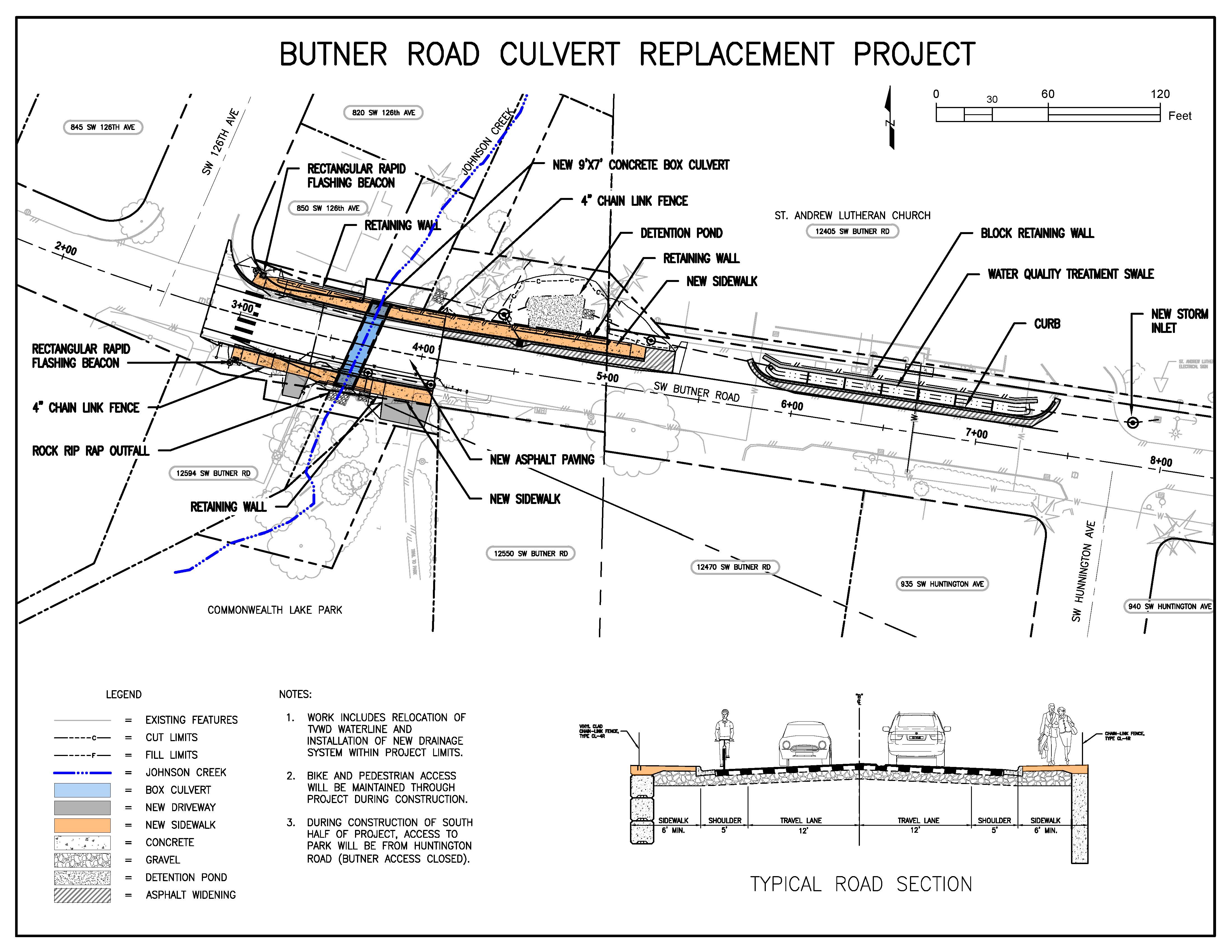 ​